History of the Jewish Cemeteries in Olomouc
South-west of today's city centre – and not far from the medieval Jewish cemetery – is Smetanovy Sady, a public park named after the Czech national composer, Smetana. Long before it became a park, it was the site of Catholic and Lutheran cemeteries, and in 1867 they were joined by a new Jewish burial ground, covering 2,570 sq. metres of land listed as parcels 738/3, 738/4 and 103 st. in the Nová Ulice area Land Registry. A simple single-storey building stood on its south-eastern side, doubling as mortuary and grave-digger's house, descriptive number 73. Burials ceased here in 1900, at which time some of the headstones were transferred to the new cemetery at Neøedín (where they can be found around the side walls), and in 1920 the land was turned into a park. Some gravestones remained, however, until the early 1940s, when the last remnants of the cemetery were finally obliterated by the Nazis.
Effectively the only well-preserved tangible monument to the Jewish community of Olomouc is the Jewish section of the municipal cemetery on Peace Avenue (třída Míru), 2 km from the city centre in the district of Neředín. This cemetery was set up in 1900 as part of a master plan for the growth of Olomouc, with the whole eastern sector earmarked for Jewish graves. This new Jewish cemetery today covers 9,040 sq. metres (the rear part of the original 18,604 sq. meters sector having been relinquished in 1962, by agreement with the city authorities). The dominant feature on entering the burial ground is the neo-Gothic funeral hall, its front decorated with a metal Star of David and the traces of a Hebrew inscription. The roll of honor which was once inside, bearing the names of 1,502 Jewish victims of the Second World War from Olomouc, is now transferred to the anteroom of the prayer room at No.7 Komenský Avenue (Komenského).
The ordered groups of graves number around a thousand, ranging from simple headstones to the most ornate tombs. The more modern of them are simple in form, in light or dark granite, marble or artificial stone, with inscriptions in Czech and German and minimal decoration and symbols. The more splendid or extravagant monuments are to be found mostly next to the funeral hall building. The well-tended cemetery is surrounded by a red brick wall, and its paths are lined with mature trees: red cedars – the trees of life – lindens, birches and poplars.
At both sides of the cemetery stand memorials to the fallen of the First World War, and between them the graves of 48 servicemen who died at the Klášterní Hradisko military hospital in Olomouc. At the end of an avenue of trees extending from the axis of the funeral hall stands a memorial in stone to the martyrs of Olomouc who fell victim to the Nazis, including the head precentor Berthold Wolf, the Religious Community chairman Dr Ludvík Meissner, and the poet Vlastimil Artur Polák.
Both the memorial to the martyred Jews and the cemetery funeral hall are listed as protected monuments (numbered 23874/8-3135 and 11219/8-11219 respectively).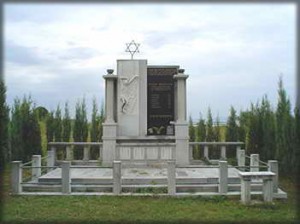 Bank Cormorant Phalacrocoraxneglectus This species is listed as Endangered since a very rapid decline in its small population has been observed on the breeding grounds as a result of human disturbance, displacement by seals, and severe food shortages. A catastrophic oil spill in 2000
mens lesean mccoy jersey
also affected some colonies. J.; Christie, D. A.; Elliott, A.; Fishpool, L. D. C. 2014. HBW and BirdLife International Illustrated Checklist of the Birds of the World. Barcelona, Spain and
authentic matt forte womens jersey
Cambridge UK: Lynx Edicions and BirdLife International.76 Large, matt black and brown cormorant lacking
authentic mohamed sanu mens jersey
bright gular patch. Adult in nuptials shows varying amounts of white philo plumes on head and rump. These quickly vanish after courtship and egg laying. Bronzed greenish upperparts with dark edging to mantle and wing coverts. Slight erectile crest appears as small bump on forehead. Juvenile and immature lack bronzing. Similar spp. Differs from Cape Cormorant P. by lack of orange gular patch, stouter bill, thicker and less snake like neck, and
6 canine costume parties for a howling good time in Dallas The Basset Hound Shuffle and Games, costumed bulldogs and Pug O Ween are all part of this weekend fun. (David Woo/The Dallas Morning News; AP Photo/FLORAL, Sunny Mindel; Ann Pinson/Staff) If dressing your dog up for Halloween sounds like fun and your dog is game, here are some fun places to show off those costumes this weekend. Basset
authentic anthony dixon womens jersey
Hound Shuffle and Games: Some of the competitions at
calvin johnson womens authentic jersey
this North Texas Basset Hound Rescueevent in Hurst are are oh so very basset, including longest ears, howling (not
richard dent mens authentic jersey
that only bassets howl, but theirs is distinctive) and rider. there a Shuffle Parade. Bull O Ween: Look for plenty of slobbery kisses at this one:Lone Star Bulldog Club Rescue is hosting a costume contest in Frisco and giving out goody bags for the first 100 attendees. Howl oween: Kick back on the pleasant Katy Trail Ice House Outpost patio in Plano for a canine costume contest at
corey linsley youth authentic jersey
this event benefiting the Operation Kindness grooming fund. North Texas Pit Bull
authentic travis benjamin mens jersey
Pride:
womens rob housler jersey
Hit Main Street Garden for a downtown Dallas party for pit bulls and their people featuring a costume contest, the Pride Parade, a disc dog demo and more. Pug O Ween: There be a whole lot of friendly snorting going on duringa rescue pug parade,
erik pears youth authentic jersey
costume contests for pugs and more. The fundraiser for DFW Pug Rescue will be at the Grapevine Convention Center.
Articles Connexes:
Chambers Bay a 'tragedy'Commuters: Seattle
http://cefic-lri.org/cheap-jerseys-cheap-jerseys-china-free-shipping-2cw03-wholesale-jerseys-from-china/
area traffic stinks, but we'd rather
http://www.ianwinstanley.net/?p=2368
drive alone The department response to the incident in Rainier Valley came as Mayor Mike McGinn is nearing a decision on a new
http://www.jspa.fr/cheap-jerseys-nfl-jerseys-free-shipping-8es80-wholesale-jerseys-from-china/
permanent chief: either Diaz or East Palo Alto,
http://londoncabbie.net/cheap-jerseys-wholesale-nba-jerseys-free-shipping-7nn15-wholesale-jerseys-from-china/
Calif., Police Chief Ron Davis. It
http://propertyfasttrack.com/
also comes as
http://revistabulevard.ro/
the department is
http://www.passagensaereas.com/?p=1231
conducting
http://ochabski.com/press/
a
http://alt-istochnik.ru/cheap-jerseys-cheap-nike-jerseys-free-shipping-8an88-wholesale-jerseys-from-china/
criminal investigation into the actions of two other officers who were caught on videotape April 17 kicking a prone Latino man, with
Peyton Broncos Alternate Navy Blue Youth Jersey
one using ethnically inflammatory
http://uniquevideos.net/people/cheap-jerseys-wholesale-nfl-jerseys-free-8hz382-wholesale-jerseys-from-china/
language. Acting Deputy Chief Nick Metz, speaking at a hastily called news conference Tuesday morning, expressed concerns about Walsh conduct, saying the department was judgment pending a separate internal investigation into the officer action by the department civilian led Office of Professional Accountability. His comments
http://moddr.net/
represented a stark reversal of the department preliminary statement Monday
Top 7 Pairs of C
http://blog.ellenroseman.com/
Words for Consultants Coach vs. Correct. When
http://kgs-kevelaer.schulon.org/2015-09-16/cheap-jerseys-cheap-jerseys-free-9gk341-wholesale-jerseys-from-china/
we use our expertise and experience to help others, it is easy to form a judgment about how
http://www.qdhvc.com/
we think things should be
http://www.khyamallami.com/site/cheap-jerseys-wholesale-jerseys-free-7oz497-wholesale-jerseys-from-china/
done, then correct other's actions
http://www.setfinland.fi/
based on that. It is far more powerful to honor and acknowledge your opinion and the actions of another by offering the difference, alternatives that you see, and use your perspective to coach them into a place that neither of you would have arrived on your own. Consult vs. Collude. In
http://defriekoreografer.dk/?p=895
every consulting relationship, there is
http://blog.pointroll.name/
a simultaneous pressure to be different and to be similar. Take the time to monitor when you are bringing your difference to others and when you
http://www.babies-cute.com/
are being drawn into collusions with their ideas and values. Both
http://www.odcaf.com/
are important to maintain the relationship. Contribution vs Cost. We have all heard and used the old adage "time is money". When we work